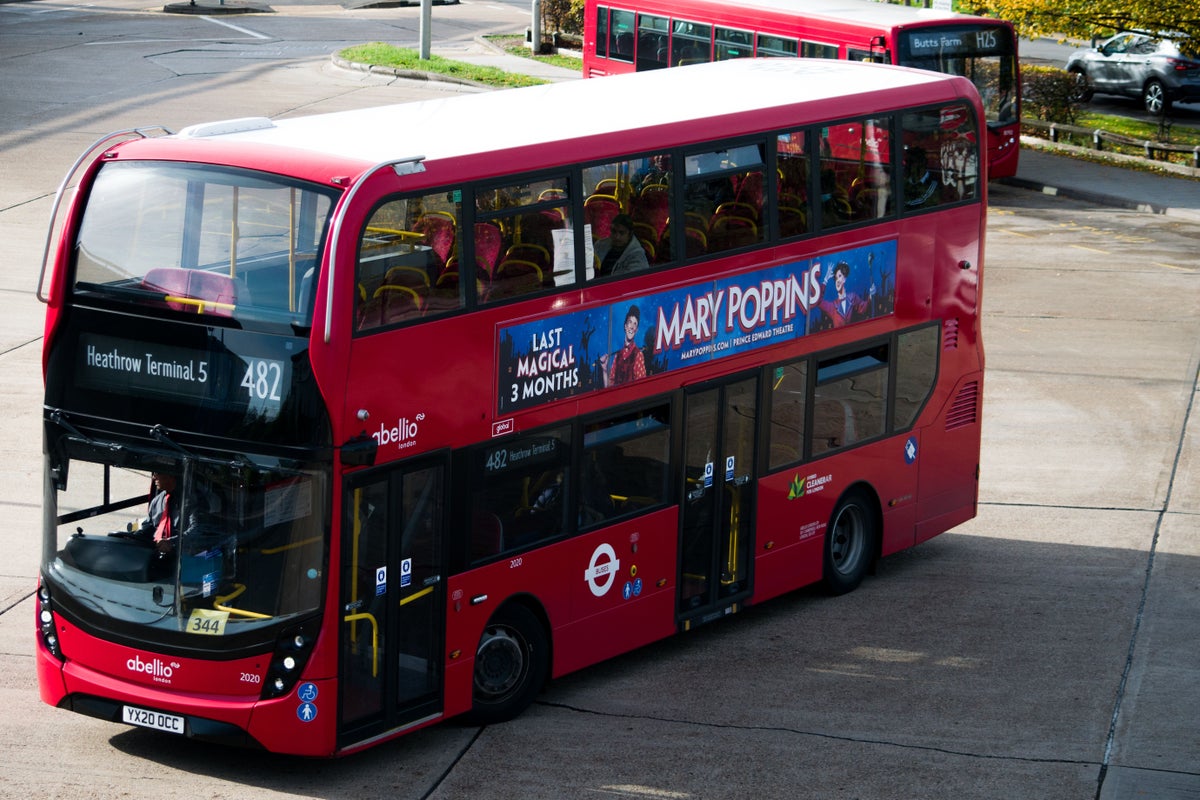 Sign up to Simon Calder's free travel email for weekly expert advice and money-saving discounts
Get Simon Calder's Travel email
London bus strikes will contribute to the current travel chaos, with industrial action planned throughout January on Abellio services.
Bus drivers striking are members of the Unite union, and the latest action is due to an ongoing dispute over pay. The drivers are all based at garages in Battersea, Beddington, Hayes, Southall, Twickenham and Walworth. 
Strikes are set to continue affecting widespread services across the UK throughout this month –including the rail industry, Border Force operations, Royal Mail and NHS nurses – with this news a further complication for commuters and those relying on bus travel.
Here's everything we know about the London bus strikes, including which dates and routes are affected and what the dispute is about.
When are the bus strikes?
Industrial action will affect Abellio bus services, with strikes planned for the following dates in January:
Wednesday 4 January
Thursday 5 January
Tuesday 10 January
Thursday 12 January
Monday 16 January
Thursday 19 January
Wednesday 25 January
Thursday 26 January
A good service should be running by approximately 6am on each day following the strikes, according to Transport for London (TfL).
Which bus routes are affected?
Routes affected by the Abellio bus strike action are mostly in west and south London, and other services won't be affected – but TflL has warned that they may be busier than usual.
Numerous London bus day routes will be affected, including: 3, 27, 45, 63, 68, 109, 130, 156, 195, 196, 201, 207, 267, 270, 278, 315, 322, 350, 367, 381, 407, 415, 427, 433, 464, 482, 490, 969, C10, E5, E7, E10, E11, H20, H25, H28, H26, P5, P13, R68, R70, S4, U5, U7 and U9.
It's worth noting that route 481 will still operate but with fewer services running on weekdays between 7.30-8am, and from 3-4pm.
The London bus night routes affected are: N3, N27, N63, N68, N109, N207and N381.
Meanwhile, 24-hour bus routes affected by the strike are: 24, 111, 159, 285, 344 and 345.
Finally, school route 671 is set to be disrupted too.
What's the dispute about?
The dispute is about pay, with Unite alleging that the deal on the table "does not meet the drivers' demands and leaves full time drivers with under two years' of service on £3.29 less per hour than their colleagues with more than two years."
Jon Eardley, managing director of Abellio London said: "We urge Unite to recognise Abellio's 12 per cent pay deal and encourage their members to resume normal services.
"The Abellio pay deal comes with no conditions and sees bus driver basic pay rise by an average of £100 per week and over £5,000 per year, bringing an established bus driver's salary to around £40,000 per year. We also currently pay one of the highest rates in London for new bus drivers."
In a statement, Unite general secretary Sharon Graham said: "Abellio is content to horde mountains of cash but has imposed a completely unacceptable pay offer on its drivers.
"It is disgraceful behaviour and our members are rightly furious. Unite always fights to defend and improve members' jobs, pay and conditions and Abellio's South and West London workforce have their union's unflinching support."