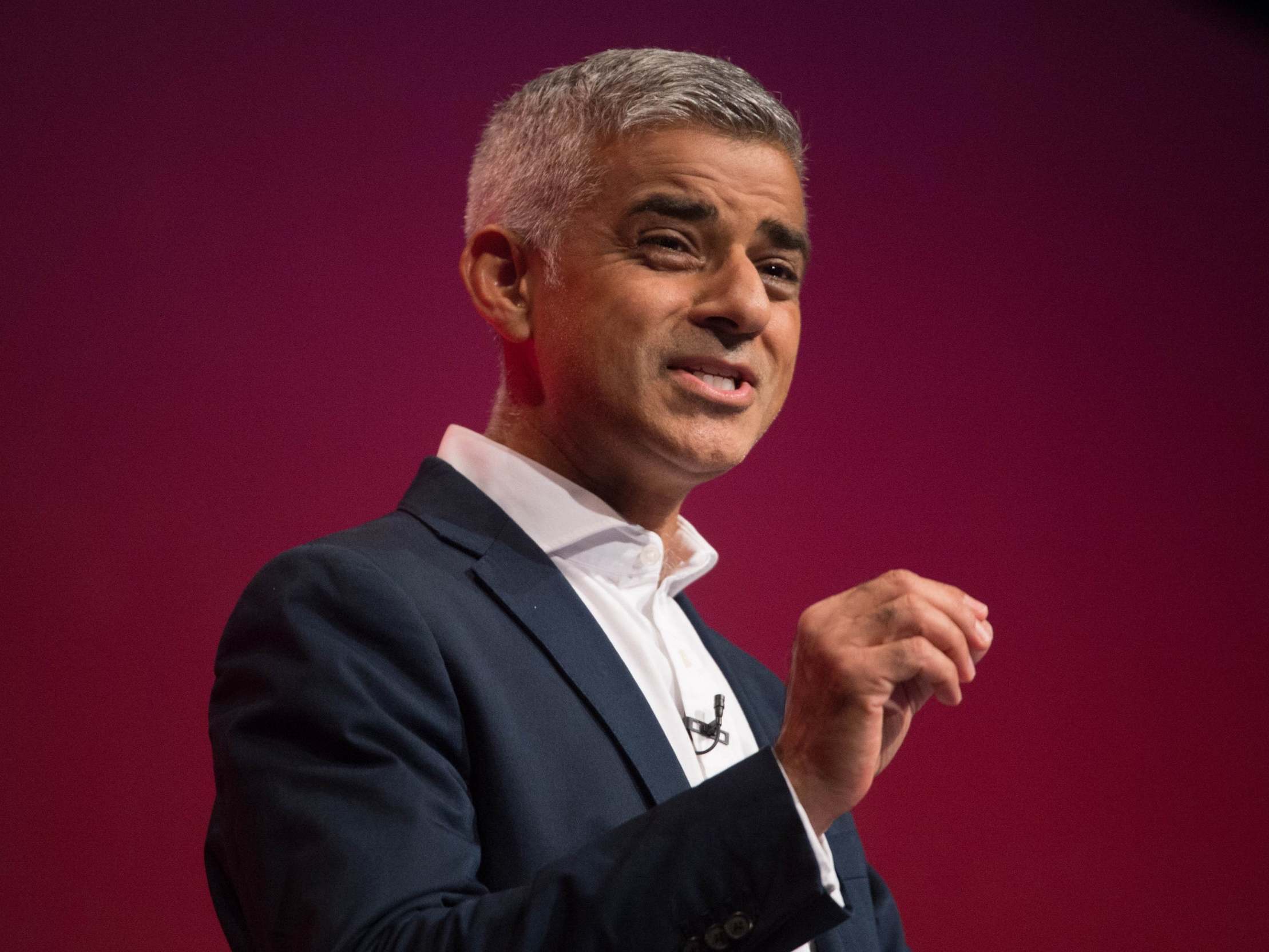 Sadiq Khan has announced a commission to review statues, plaques and street names in London to ensure landmarks in the capital "suitably reflect London's achievements and diversity".
The announcement comes after a statue of 17th-century slave trader Edward Colston was pulled down by Black Lives Matter protesters in Bristol at the weekend. The bronze monument was then pushed into the Bristol Harbour.
The London mayor said the new Commission for Diversity in the Public Realm will focus on "increasing representation among Black, Asian and Minority Ethnic (Bame) communities, women, the LGBT community and disability groups".
Download the new Independent Premium app
Sharing the full story, not just the headlines
He also said a national slavery memorial and a national Sikh war memorial should be erected in London.
Speaking to BBC Radio 4's Today programme, Mr Khan said: "I'm all in favour of our city reflecting the values that we have and also the diversity of our city – more murals, more blue plaques, more statues of people that reflect that side to you.
"For example, I think there should be in London a national slavery memorial, a national Sikh memorial, I think we should be commemorating great black Britons from Stephen Lawrence to many others."
Stephen Lawrence was a black teenager from southeast London who was murdered in a racially motivated attack while waiting for a bus in 1993.
His death has been commemorated with a memorial plaque on the spot where he was killed on Well Hall Road, as well as with Stephen Lawrence Day, observed on 22 April every year, which began in 2019.
When asked if he would consider taking down a statue of Winston Churchill which had the word "racist" sprayed on it during protests last weekend, Mr Khan said: "No – nobody's perfect, whether it's Churchill, whether it's Gandhi, whether it's Malcolm X.
"There's a conversation to be had about the national curriculum properly teaches our children about people's warts and all, and some of the things they've done we don't approve of. But there are some statues that are quite clear cut – slavers, quite clear cut in my view."
The commission, which will comprise arts, community and council leaders, and historians, will review current landmarks and discuss what legacies should be celebrated and make recommendations for establishing best practice and standards.
Ekow Eshun, of the Fourth Plinth Commissioning Group, praised the commission as a "timely, significant development".
"The Fourth Plinth programme is an example of a project that considers the representation of Bame communities, women, the LGBTQ community and disability groups as part of its mission – and is all the stronger and artistically adventurous as a consequence," he said.
"This commission marks a positive step forward in how we think about the relationship between culture and society in London."