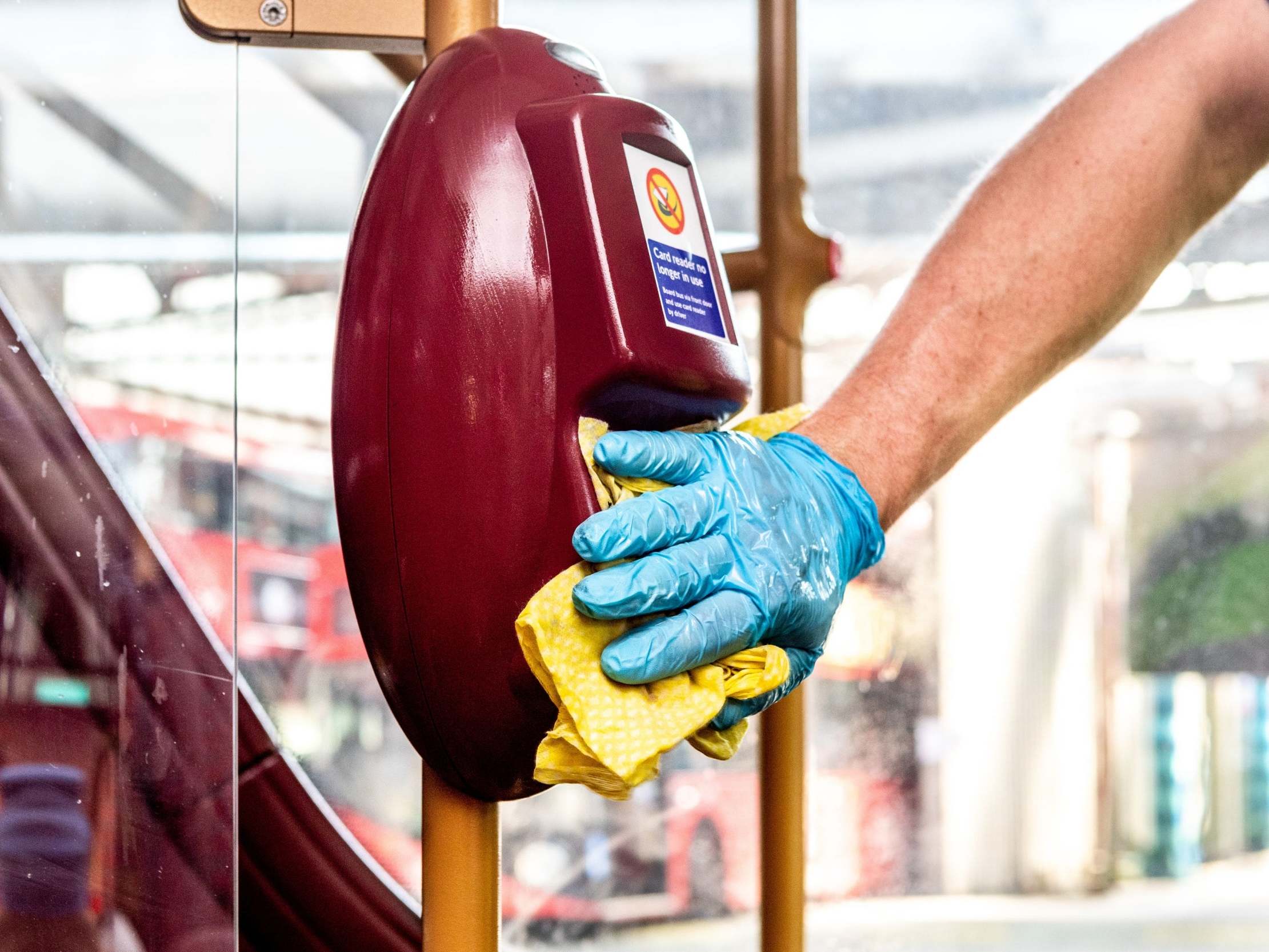 Passengers will have to pay for bus travel again on certain routes in London this weekend as part of a phased reintroduction of payments across all routes, Transport for London (TfL) has said.
Customers on 85 bus routes will need to touch-in with their contactless, Oyster or concessionary card when they board from Saturday, with more routes expected to follow over the coming weeks.
In a statement on the reintroduction, TfL said announcements and signage would be in place on bus doors to tell passengers if they need to touch-in.
Download the new Independent Premium app
Sharing the full story, not just the headlines
The transport service added that more buses will be able to accept payments "once further safety measures have been introduced to protect bus drivers" during the coronavirus pandemic.
"We have made changes that allow customers to touch-in safely on 85 bus routes served by more than a thousand buses," Claire Mann, TfL's director of bus operations, said.
"This, added to the increased services that we are now able to provide, will help social distancing wherever possible and give us a more accurate picture of the number of customers so that we can plan, and if necessary adjust, the bus network more effectively."
Ms Mann added that passengers should wear a face covering on public transport to reduce the risk of spreading the virus.
TfL has adjusted its buses by sealing off gaps in protective screens which were previously used to accept cash payments to minimise contact between drivers and passengers.
Londoners have not needed to present their payment card on buses since 20 April in a bid to boost the safety of drivers during the pandemic.
Twenty-nine London bus drivers have already died after being infected with coronavirus, according to TfL.
The reintroduction of bus fares comes after Sadiq Khan, the mayor of London, secured a last-minute £1.6bn bailout following fears that the service could collapse due to a significant drop in earnings during the Covid-19 crisis.
As a condition of the bailout agreed with transport secretary Grant Shapps, public transport fares will rise by 1 per cent above inflation from January, ending a four-year freeze introduced by Mr Khan.
Heidi Alexander, the deputy mayor for transport, said 85 per cent of bus and Tube services were now operating in the capital but urged Londoners to walk or cycle rather than use public transport, where possible.
"Public transport must remain a precious resource that should only be used by Londoners who have no alternative, while we are still in lockdown," Ms Alexander said.
"So even when we are running 100 per cent services again, I urge Londoners to think of others by staying off the network and continuing to work from home."
Additional reporting by PA