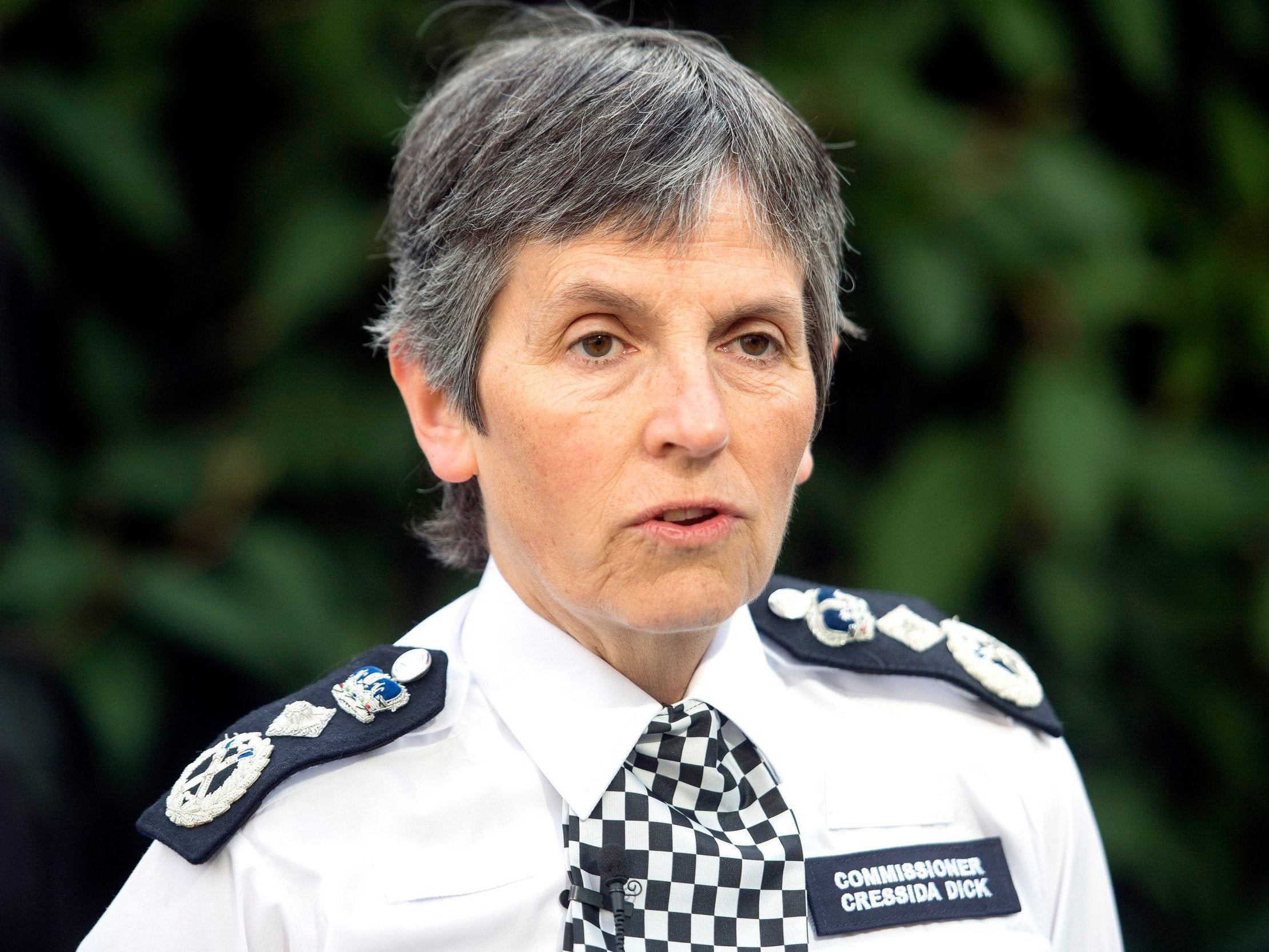 The Independent employs reporters around the world to bring you truly independent journalism. To support us, please consider a contribution.
Police in London have spent a third night trying to break up illegal gatherings, as the capital's most senior officer vowed to get tougher on events that continue to flout coronavirus restrictions.
"Big street parties are illegal and reckless," said Metropolitan Police commissioner Dame Cressida Dick. "These events should not be happening."
Her comments came after officers struggled to shut down an unlicensed music party in West London's Harrow Road on Friday afternoon, while others in Newham found an illegal firearm while attending another gathering.
Download the new Independent Premium app
Sharing the full story, not just the headlines
The incidents followed two nights of violence in the capital: on Wednesday, dozens of officers were injured after being attacked as they attempted to close down an illegal party in Brixton, while, on Thursday, police were pelted while attempting to break up a street party in Notting Hill.
Writing in The Sun newspaper, Dame Cressida said: "The officers I met this week were poised to deal with whatever they faced. Hundreds ready in full kit, should there be a violent or aggressive crowd to deal with.
"My message to those involved in thuggery and criminal damage is consequences will follow."
Her words was echoed by Met Police commander Bas Javid on Saturday morning who said his force was "doing a very good job in some difficult circumstances".
He told BBC Breakfast: "We're not going to arrest our way out of the situations like this, but what I can be clear about is if these situations do descend into chaos and violence and disorder, which is completely unacceptable, we will take a much more thorough and a robust position."
And he added: "It's the communities that are very, very upset by this, as much as the police are. This is much more about the impact it's having on those communities that these people live in."