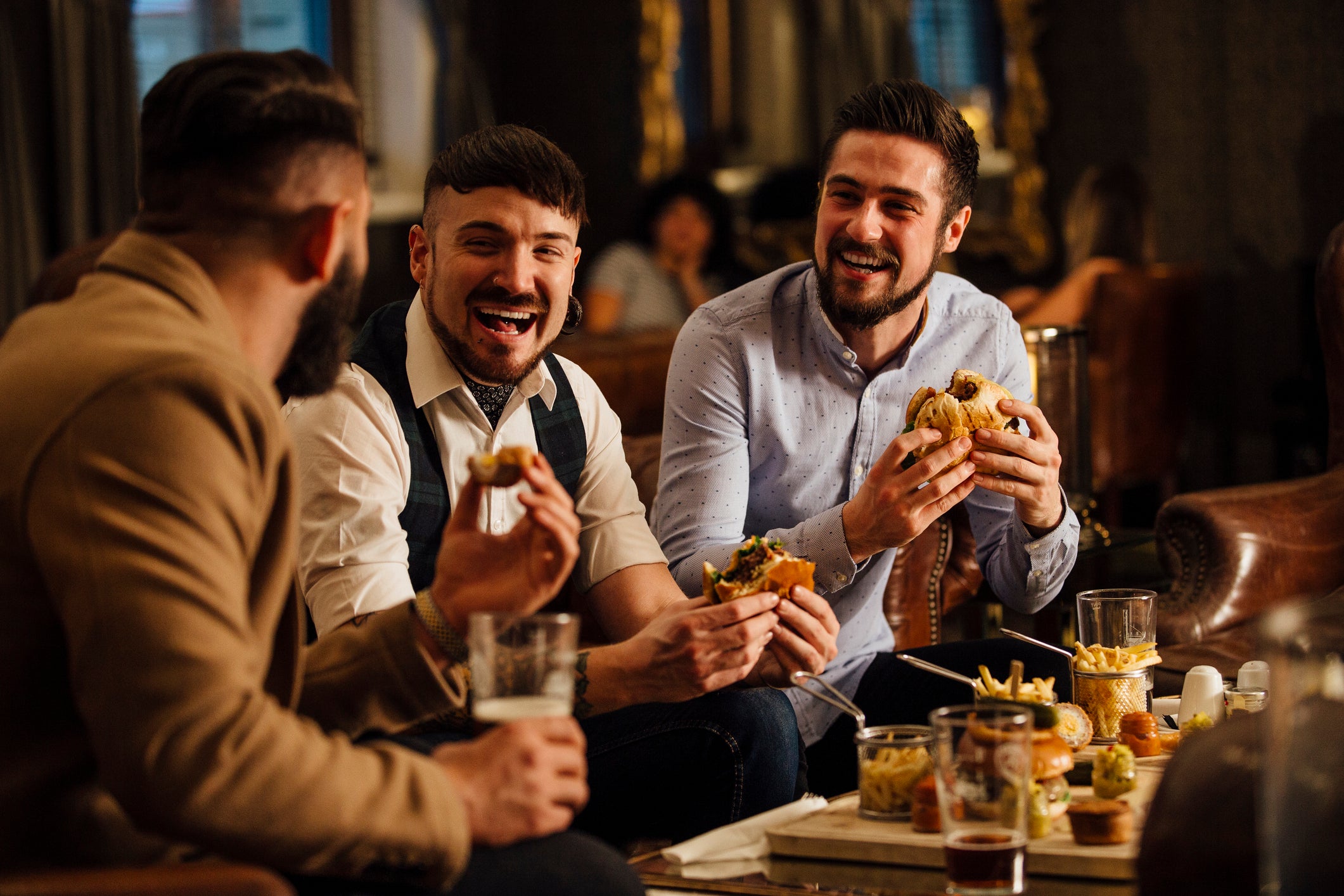 People who visit pubs in tier two regions will have to leave once they finish eating their meals, No. 10 has confirmed.
On 2 December, a strengthened three-tier system will replace lockdown restrictions in England.
This is so that the virus can be controlled where cases are highest and people can retain "greater freedom" in areas where cases are lowest, said Matt Hancock during an appearance in the House of Commons on Thursday.
"We must make the tiers tougher than they were before, to protect the NHS through the winter and avert another national lockdown," he said.
One of the key differences for tier 2 regions this time around is that pubs and bars in tier 2 must close unless they can operate as restaurants. They can also only serve alcohol with" substantial meals".
However, the government has now said that people will also need to leave pubs once they have finished eating their "substantial meal".
"We've been clear that, in tier 2 I believe, that you need to have a substantial meal if ordering any alcohol and it remains the case that the guidance says that once the meal is finished, it is at that point [you have to leave]," they told the BBC.
In tier 2, pubs and restaurants must close at 11pm, with last orders at 10pm.
You can only socialise indoors in hospitality venues with people inside your household or support bubble.
You may meet in groups of six or less outdoors, but must maintain social distancing.
On Thursday, the government announced which tiers each area of England will fall under when the nationwide lockdown comes to an end on 2 December.
London, York, and Suffolk are among the areas that have been placed in tier 2.
You can find out which alert level your area falls under using the postcode search available on the government website.  The NHS Covid 19 app will also be updated and show which local alert level applies in which area.